OfficeSource StandUp Standing Desk Collection Height Adjustable Typical – OS164
StandUp Standing Desks Collection
Health authorities recommend changing posture from a sitting to standing position throughout the day. Standing desks can help achieve this at the office. These Standing Desks are easy, quick and quiet to operate and offer the optimal vertical range to accommodate people of all sizes.
Create a comfortable office that offers all of the ergonomic and overall health benefits, while offering you the full functionality that you are looking for. This office furniture collection offers the benefits that come from periodic standing while hard at work, while also offering great practical storage and organizational space. This office furniture is offered in some great finish options, to include cherry, mahogany, walnut, espresso, white, maple, and more. The hutch gives you two great storage cabinets for neatly storing away items, while also offering you a shelf space for additional organization and display space where you need it the most. The hardware adds just the right contemporary touch you need.
Includes
1 Coming Soon PLTHATEP30
1 Coming Soon PLTHATEPMOD72
1 OfficeSource StandUp Standing Desk Collection Regular 3 Stage Height Adjustable Base (NO FEET) PLTEAB4872ECONF
1 Rectangular Top – 72″W x 30″D (Requires Base) PLT3072
1 OfficeSource Variant Collection Acrylic 54″ Screen PLTAP1554S
2 Coming Soon OSTB400
1 OfficeSource OS Laminate Lateral Files 2 Drawer Lateral File PL112
1 OfficeSource OS Laminate Collection Storage Cabinet PL113
1 File or Storage Top PL110
1 OfficeSource OS Laminate Collection Open Hutch PL1044OH
1 OfficeSource OS Laminate Collection Optional Silver Glass Hutch Doors 1 PL44SGD
1 OfficeSource Variant Collection Hutch Support Pair PLTLPHS27
SHIPPING DETAILS
Box 1
| | |
| --- | --- |
| Height: | 4.21″ |
| Depth: | 73.7″ |
| Width: | 17.72″ |
Box 2
| | |
| --- | --- |
| Height: | 32.36″ |
| Depth: | 37.72″ |
| Width: | 24.33″ |
Box 3
| | |
| --- | --- |
| Height: | 6.89″ |
| Depth: | 38.27″ |
| Width: | 29.96″ |
Box 4
| | |
| --- | --- |
| Height: | 2.76″ |
| Depth: | 21.65″ |
| Width: | 16.54″ |
Box 5
| | |
| --- | --- |
| Height: | 5.12″ |
| Depth: | 16.34″ |
| Width: | 55.51″ |
Box 6
| | |
| --- | --- |
| Height: | 29.14″ |
| Depth: | 14.29″ |
| Width: | 7.29″ |
Box 7
| | |
| --- | --- |
| Height: | 2.76″ |
| Depth: | 2.95″ |
| Width: | 3.35″ |
Box 8
| | |
| --- | --- |
| Height: | 15.0″ |
| Depth: | 33.0″ |
| Width: | 29.0″ |
Box 9
| | |
| --- | --- |
| Height: | 2.0″ |
| Depth: | 64.0″ |
| Width: | 26.0″ |
Box 10
| | |
| --- | --- |
| Height: | 1.54″ |
| Depth: | 74.8″ |
| Width: | 32.2″ |
Box 11
| | |
| --- | --- |
| Height: | 1.54″ |
| Depth: | 73.7″ |
| Width: | 24.25″ |
Box 12
| | |
| --- | --- |
| Height: | 12.4″ |
| Depth: | 53.94″ |
| Width: | 7.28″ |
Carton Weight (Lbs): 782.67 LBS
Product Weight (Lbs): 757.01
DOWNLOADS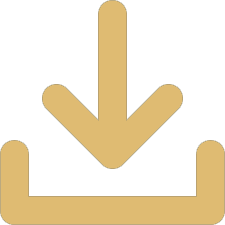 Download Collection Brochure